Having Trouble Sleeping? Take Advice From the Tennessee Football Players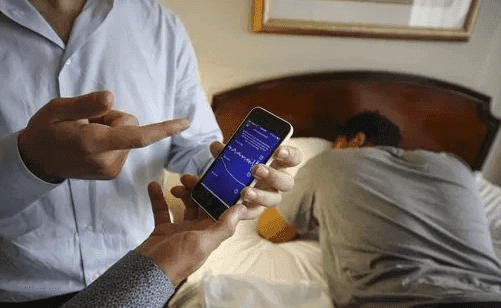 We could all learn a lesson in healthy sleeping habits from the football players at the University of Tennessee.
In order to help his athletes perform on the football field and in the classroom, Tennessee football coach Butch Jones has implemented a strict schedule for his players that requires them to get 9 hours of sleep. And it's working.
Mental health and time management is important in our daily lives, including the team here at Principle Auto Group. We value healthy habits, and getting a good night's rest is a big part of that.
It's especially important for college kids.
"Look at any college student — the two things they struggle with are time management and sleep," Jones said. "To be able to perform at a high level, you need your sleep, you need nine hours every day, you need to sleep in 68-degree room temperatures, all those things that we're constantly stressing with our players."
Jones has been working with Chicago-based company Rise Science in order to help his players live healthier lives. One hour before each Tennessee football player is required to hit the hay, they receive a reminder via an app or text message. All players are given sleeping masks. Some also have sensors in their mattresses that help them monitor heart rate and movement, which helps them detect their sleeping heart rate and the overall quality of the sleep they get each night.
Tennessee kicker Aaron Medley says it takes him about 10 minutes to fall asleep every night now. That's not bad for a college student.
"You're lying in bed, thinking about things that happened throughout the day, and a lot of that can be a real stress," Medley says. "To get you to sleep faster was what they were wanting, and I think they're accomplishing that."
So, Vols, you're probably wondering EXACTLY how this is going to affect your team's football players. It's obviously going to be a good thing, but by how much?
According to Rise Science, players are 50 percent more likely to go error-free in practice, 70 percent less likely to endure an injury and they'll have a 10-percent increased reaction time. Even just a 30 to 90-minute extra night of shut eye will allow a lot of this to happen.
If you're looking for ways to help your sleep patterns, there are plenty of smartphone apps that'll help with this. Sleep Better, MotionX 24/7, Sleep Machine and Sleep Well Hypnosis are all very popular iPhone apps that you can use for relaxing music and monitoring your sleep at night. Over time, this will be a big boost for you on the job or just in your regular daily life.
Now get some rest. You're going to need it tomorrow.
Contact us for more information on our dealerships in San Antonio and Memphis.
Click here to see locations to our stores.
Are you on the market for a new or used car for sale? We are an auto group that provides quality Toyota, MINI BMW, Scion and Volvo vehicles to customers not just in San Antonio and Memphis, but throughout Tennessee and Texas. Please feel free to give us a call or visit one of our five locations.