Tips For Teaching Your Teenager How To Drive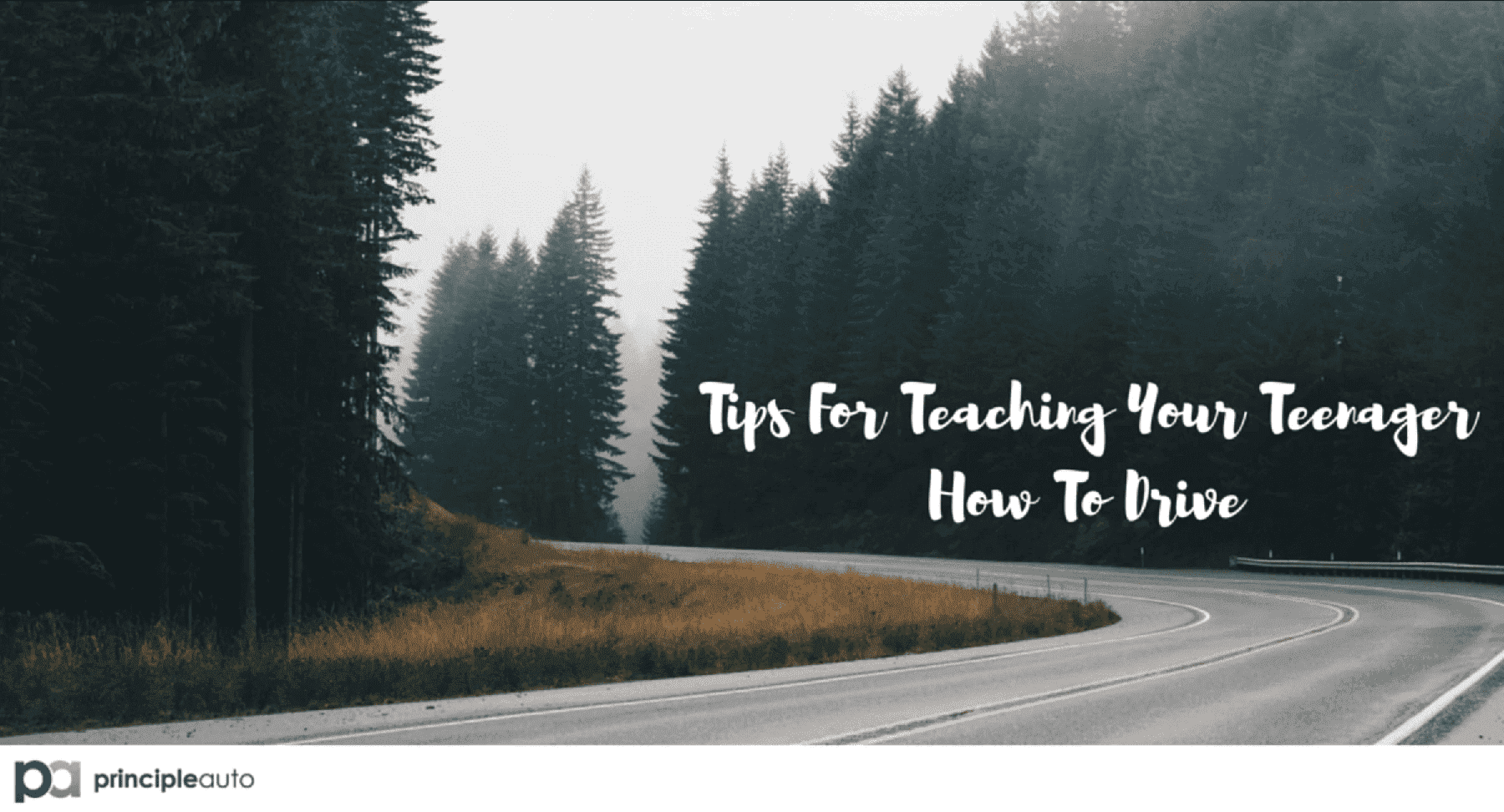 Principle Auto is here for your big moments. Including when it's time for your teen to get behind the wheel! Here are some tips for you.
Teaching a teenager to drive is just as monumental for you as it is for your teen. It is important to correctly teach them for the safety of them and others. Needless to say, the process can easily become stressful and overwhelming for both parties involved. We understand, and to ensure that this whole experience is pleasant for everyone, that is why we are providing five simple tips to follow when teaching your teen to drive!
Make sure you know your stuff!
Driving for many years can make it so that we somehow "just know" the rules and how to do things. Make sure you brush up on the rules so that you can clearly communicate what you are trying to get across. What are the laws on turning? Who has the right-of-way when turning a certain direction?
Go into the situation as laid back as possible!
You want to make this situation light and almost fun. Not too much fun, because driving is obviously very serious. However, do not pick at mistakes too much, and for every piece of criticism make sure you are equally praising your new driver on the good things they are doing! Like most things in life, confidence is key.
Discuss Collision Situations
Make sure you discuss a variety of situations in the event of a collision. Discuss how to drive in the snow or slick conditions. Make sure you also explain in what situations avoiding a collision by running off the road into grassy area would make sense, and when it wouldn't. It is also important to remind your driver to fight the urge to swerve off the road if they see an animal!
Discuss Driving Hazards
Teach your teen driver to pay attention to detail! Show them when to keep an eye out for pedestrians and slowing traffic. Your teen most likely won't get hurt parallel parking, so it's extremely important you discuss the areas that would be more hazardous.
Practice For Real Life
Although a sunny Sunday afternoon is a great time to go out and drive. It is not 100 percent realistic. Build your way up in your driving lessons to practicing driving at night or in the rain. The big parking lot is great, but once your teen begins to get good at that, take them on the streets. Slowly build to busier streets and eventually highways. It is better they practice with you to guide them, then on their own.
At the end of the day don't be afraid to discuss situations. When learning to drive, knowledge is power.
Needing to buy someone a "first car"? Boy did you come to the right place. We have a number of dealerships who would be willing to help you get into a new vehicle!