Texas A to Z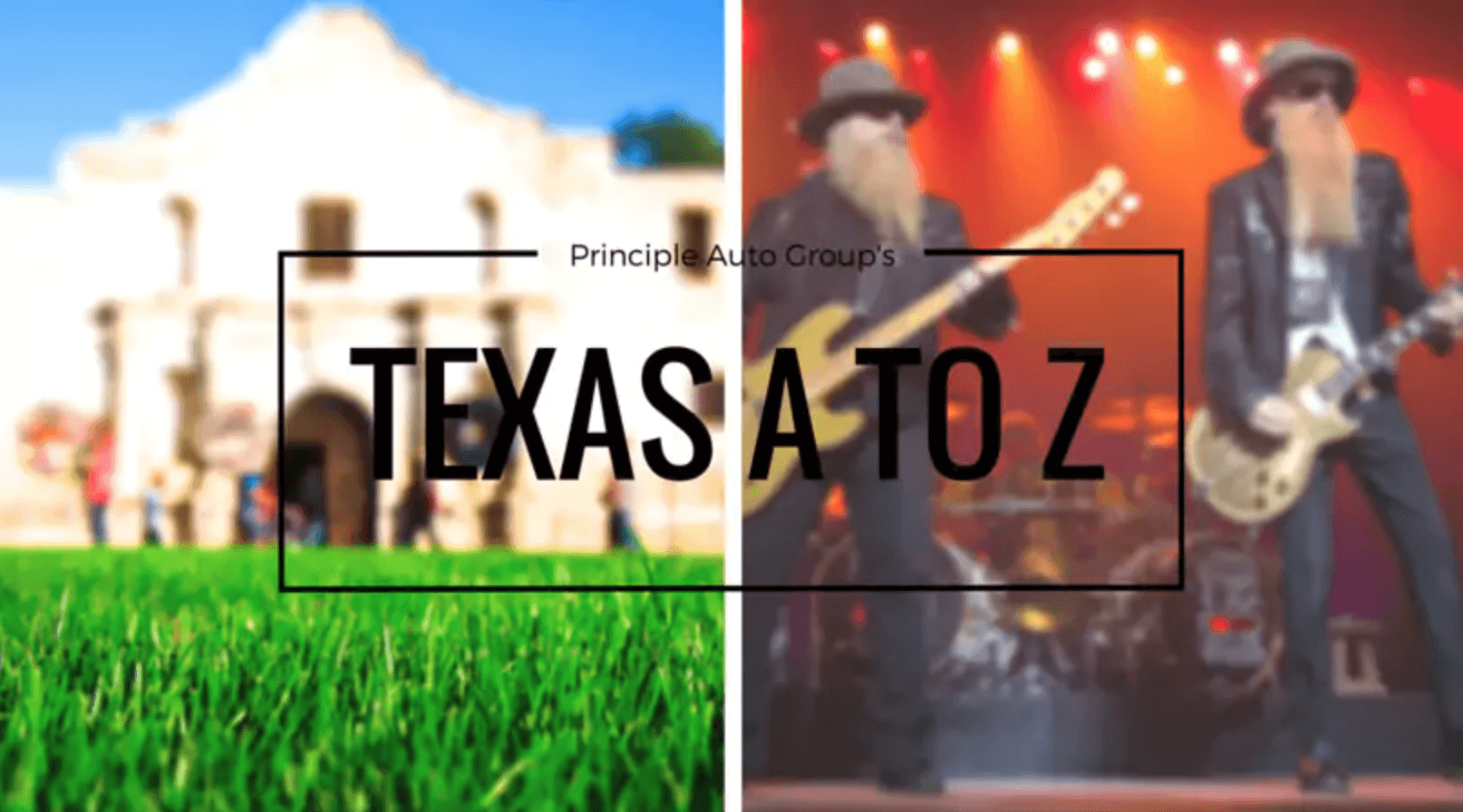 Texas isn't ALL cowboys, though that seems to be what many people think of first.
Our great state has many quirks and little-known facts, so we thought we'd put them together for our Texas fans. Whether you're new to Texas or a long time resident, here's everything you need need to know about Texas from A to Z.
Alamo – A huge symbol of Texas liberties.
Bluebonnets – The beautiful bursts of colors along Texas roads.
Chili – A staple of Texas cuisine and source of heated debate – beans or no beans?
Dr Pepper – To be enjoyed at 10, 2 and 4.
Entertainment – Whether you're going to Austin City Limits, riding coasters at Six Flags or spending a day on the water, you'll never run out of fun things to do.
Football – Do we really need to say more?
Good Eats – Texas is an undeniable food mecca. And, Dallas is noted to have the most restaurants per capita in the U.S.
Hot – Warm temperatures and spicy foods.
Ice Cream – Blue Bell is all that matters.
Jerry Jones – Love him or hate him, he and the Dallas Cowboys are quite the icon.
Kolaches – The delicious Czech pastry of both sweet and savory varieties.
Line Dancing – Western line dancing is a staple
Meat – From brisket to chicken-fried steak to fajitas, we do it better here.
NASA – The Johnson Space Center in Houston inspires wonder in us all.
Oil – It's liquid gold in Texas.
Palo Duro Canyon – This spectacular scene is just one of many natural wonders across the state.
Queso – Can we declare a state appetizer?
Rodeo – The best way to spend a Friday and Saturday night.
Sweet Tea – Momma makes it best.
Tex Mex – Our life blood.
Universities – We've got the Longhorns, Aggies, Horned Frogs, Bears and so many more. No matter which school you're loyal to, we're thankful for so many opportunities for a great education

Very Famous People – Texas is home to some incredible people including Willie Nelson, George W. Bush, Beyonce, George Foreman and Sandra Day O'Connor, just to name a few.
Whataburger – If only Honey Butter Chicken Biscuits were served 24 hrs a day.
X-Factor – There's something so special about this state. Spend any amount of time here and you'll understand.
Y'all – One of the most important words in our Texas vocabulary.
ZZ Top – That little ol' band from Texas. One of many musical legends from our great state.
Are there any Texas essentials we missed? Let us know in the comments.