Tennessee Volunteers 2015 Football Schedule
Principle Auto Group group proudly serves the San Antonio, TX and Memphis, TN areas with new and used vehicles. BMW of San Antonio, MINI of San Antonio, Principle Scion, Principle Toyota and Volvo of San Antonio sell quality cars, trucks and SUVs in their communities.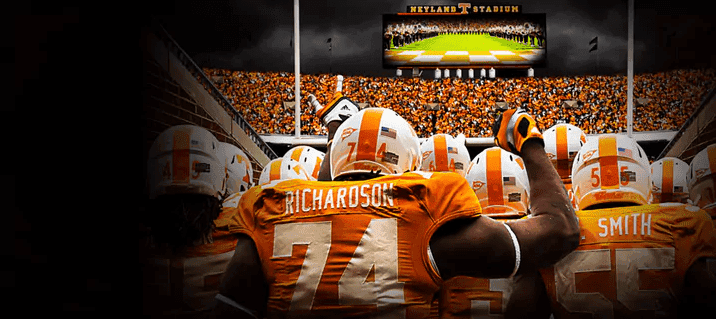 Can you hear the sound of the Rocky Top fight song flooding Neyland Stadium? It's almost time.
College football is just around the corner, people. Our Tennessee readers are gearing up for one of the most exciting football seasons that Volunteer Nation has seen in quite a long time. The team is coming in ranked #24 in the country, highlighted by several returning defensive players and quite possibly the best defensive recruiting class in the nation. This is a team that's a real contender to take the SEC East and show up in the conference title game.
That's why Principle Auto Group wanted to give you the Volunteers' complete football schedule for the 2015 season!
9/5/15: Bowling Green at 4 p.m. on SEC Network
9/12/15: Oklahoma at 6 p.m. on ESPN
9/19/15: Western Carolina at 7 p.m. on ESPNU
9/26/15: AT Florida at TBA time and network
10/3/15 Arkansas at TBA time and network
10/10/15 Georgia at TBA time and network
10/17/15 OPEN DATE
10/24/15: AT Alabama at TBA time and network
10/31/15: AT Kentucky at TBA time and network
11/7/15: South Carolina at TBA time and network
11/14/15 North Texas at TBA time and network
11/21/15 AT Missouri at TBA time and network
11/28/15 Vanderbilt at TBA time and network
Which matchup are you most looking forward to? That Alabama game on October 24th looks like it'll be the game of the season for the Volunteers. Print this out and put it on your fridge, so you don't miss a single game!
If you're in the market for a new car, we have two car dealerships in Memphis: Principle Scion and Principle Toyota. Please feel free to check them out stop by!