Principle Auto's Top 3 Favorite Waterfalls in Tennessee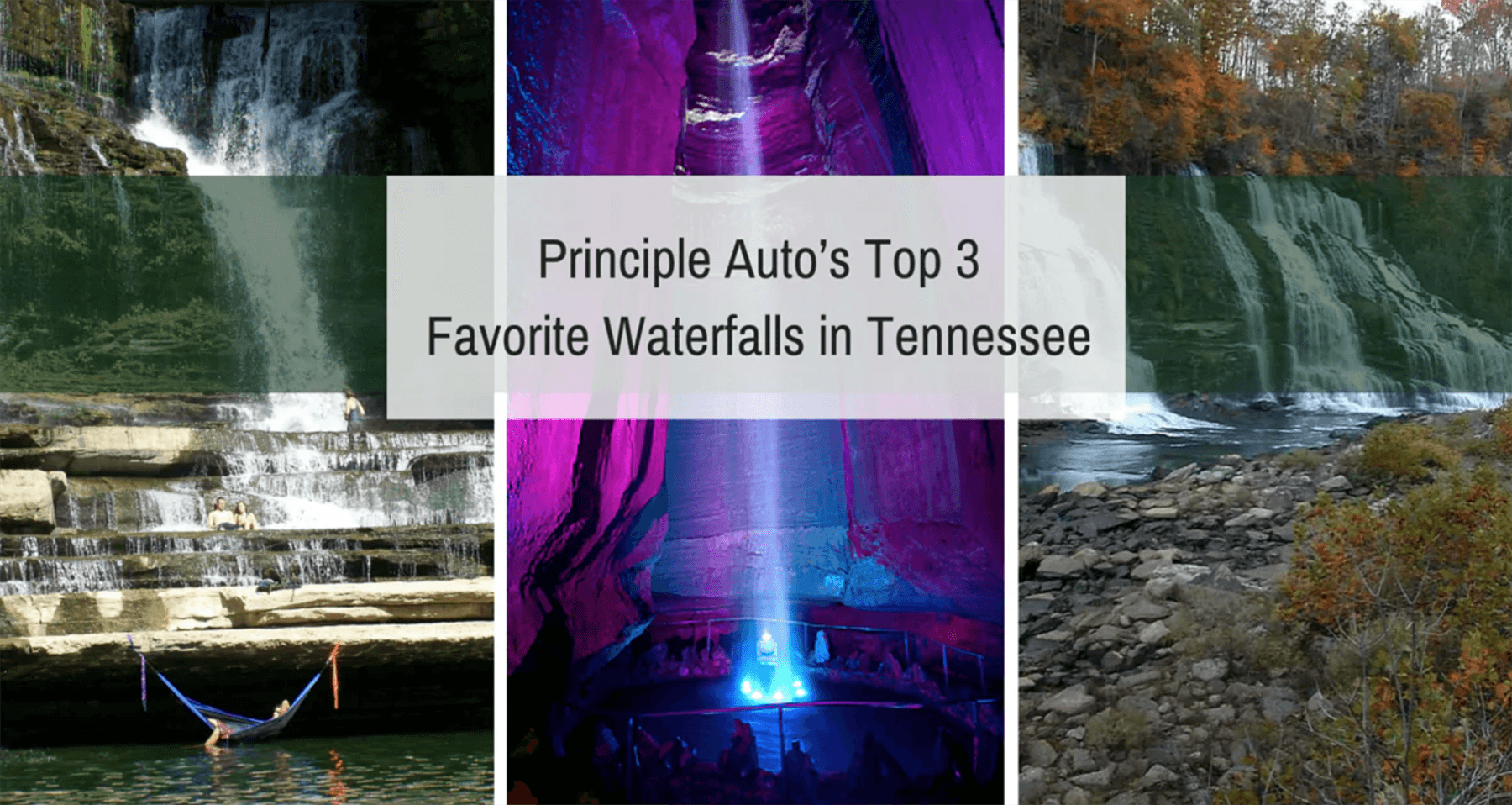 Let us take you on your next Tennessee adventure.
Spring has sprung! We know in the next few weeks we tend to get a lot of rain. But it is warming up! And the extra rain does not mean you have to stay indoors. In fact, this is the best time to check out the waterfalls in our beautiful state.
Principle Auto not only wants to take care of you when you drive, they want to make sure you enjoy where you drive! Many people think that these spring showers mean that they are limited to what outdoor activities are available. Quite the contrary! Principle Auto has compiled a list of our top 5 favorite places to search for waterfalls in Tennessee.
Principle Auto's 5 Favorite Waterfall Destinations in Tennessee
Cummins Falls
If you are from the Jackson or Putnam counties you are probably very familiar with this local gem. Cummins Falls is known to being one of the most beautiful spots for scenic views and if you want a good swimming hole!
Before you adventure this way. Know that this is a hike and it may not for the faint of heart or small children. There are two different ways to get to the falls and both a pretty steep hike. Also keep in mind that you don't want to go during a heavy rainfall or a time that there are flash flood warnings. Once you get down there the views are absolutely breathtaking. Click here to check out Cummins Falls.
So be inspired. This weekend, when you hop into your vehicle seek adventure.
Ruby Falls
Located in Chattanooga, Ruby Falls is a place that restores your belief in magic again. The waterfall is located 1,120 feet below the surface of Lookout Mountain. This fall actually has a few claims to fame. Named one of the Ten Most Incredible Waterfalls on Earth and America's deepest commercial cave, as well as largest underground waterfall. How could you want to miss out on this?
Hop in your car, and head to Chattanooga! Tours are offered regularly, and you don't want to miss out.
Fun Fact: Although this waterfall is a rare gem, it is named Ruby after the head excavator's wife who discovered the falls in 1928.
Click here to plan your visit.
Rock Island State Park
What are your thoughts on killing 5 birds with 1 stone. Visit Rock Island State Park to see a variety of falls and all in one park! This popular destination is the perfect weekend or day vacation spot.
Here are some of the waterfalls you can explore:
Twin Falls 80′
Badger Falls 30′
Badger Flat Falls 20′
Great Falls 20′
Lower Great Falls 10′
Hiking not your thing? That's okay! Many of the views are easily seen from the Mill Falls and Twin Falls parking lot. Click here to plan your trip to Rock Island State Park.
Heading on an adventure? Visit one of our Principle Auto dealers for your next vehicle purchase or service. Click here to find the dealer closer to you!