Driving To Save The Planet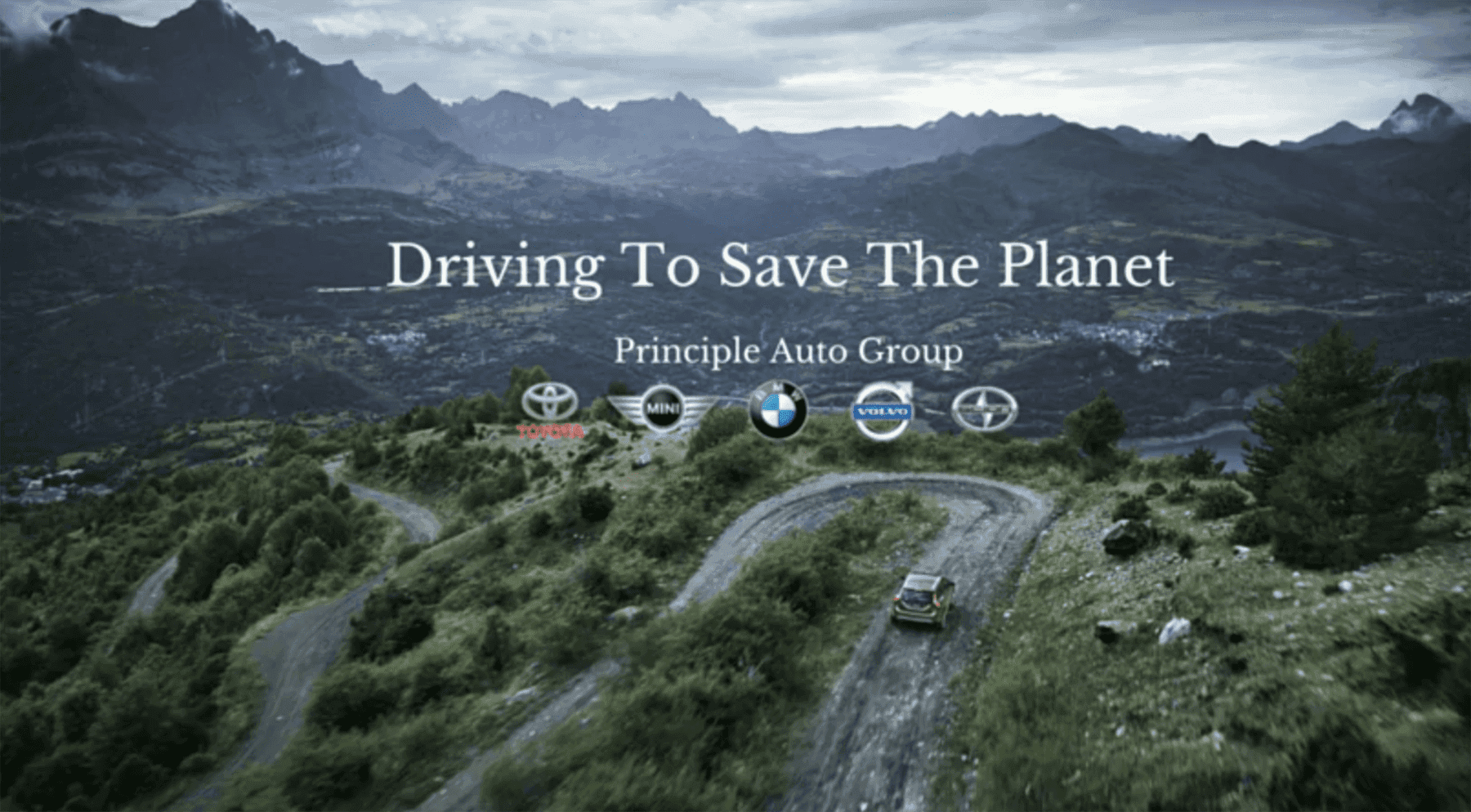 Principle Auto Celebrates Earth Day with "Green" Driving Tips
We are part of a generation who is mindful of our earth's natural resources. Although we appreciate style and comfort, we also know the importance of keeping the great outdoors just that, great.
In the last ten years or so, vehicles have been designed to be more "green". What does that mean? Our vehicles are now keeping in mind efficiency and gas emissions!
To take it even further, there is a large market for eco-friendly, hybrid, and alternatively fueled vehicles. With Earth Day this month we thought it only appropriate to give you tips on how you can be more eco-conscious on the road. Check out Principle Auto's tips on how you can be a "greener" driver just buy driving your current vehicle!
Want to possibly make a change? Check out one of our BMW, MINI, Scion, Toyota, or Volvo dealerships near you!
Earth Day Driving Tips
Drive a fuel-efficient car.
It is not a secret that heavier "gas guzzlers" will burn more fuel and ultimately give off more emissions. So one obvious tip would be to be driving a vehicle that has decent fuel economy. Not only will this be more reasonable on your pocket book, great fuel economy is also good for our environment!
Principle Auto owns a variety of brands and dealerships. Pick out what brand fits you best, and ask which vehicle offers the best fuel economy. You can also choose to shop the entire new vehicle Principle Auto inventory by clicking here.
Just cruise (control).
Driving on cruise control allows you to burn less and a consistent amount of fuel. How? Well because you are staying at a constant speed. Driving on cruise control also ensures you don't speed and can therefor not earn speeding tickets.
The U.S Department of Energy estimates that by driving with cruise control you can save up to $0.08 for every $0.27. So next time you're on the highway and you plan on being on it for a while, just cruise.
Go with the flow.
We could give a long list of reasons as to why driving aggressively is not good for you or your vehicle. Safety is also another reason as to why you should not drive aggressively.
What do we mean when we say aggressively? Try and avoid abrupt stops and "putting the pedal to the metal" is not good for your fuel economy or your safety.
The inconsistency burns more fuel than if you were to drive with less vigor.
Travel Light
This can be especially difficult if you are always on the go. Just keep in mind that the more weight your vehicle has, the harder it has to work to move.
Especially if you have any objects on your roof rack. Those objects create more drag and consequently make your vehicle work harder when driving at a your regular speeds.
Keep Up With Regular Vehicle Maintenance
Regular maintenance is important because your vehicle is able to work at it's best. Low tires or a dirty engine can make operating at its best difficult.
Vehicle Service
Not sure if your vehicle needs a service? Bring your vehicle into one of our dealers! Our certified mechanics and top-of-the-line technology allow us to be extremely precise in our vehicle service visits. We want to make sure you're taken care by the best of the best. That's us!
Click here to schedule your vehicle service at BMW of San Antonio.
Click here to schedule your vehicle service at Principle Toyota.
Click here to schedule your vehicle service at Principle Scion.
Click here to schedule your vehicle service at MINI of San Antonio.
Click here to schedule your vehicle service at Volvo of San Antonio.
Principle Auto is a brand that you can trust. Our dealerships are dedicated to extraordinary customer service and providing communities with large inventories and low prices. Visit one of our many dealers today!