Why Buy a New Car
As soon as you decide it's time to trade up from your current car, there's an important decision to make: should you buy a new or used car?
View New BMW, MINI, Toyota and Volvo Vehicles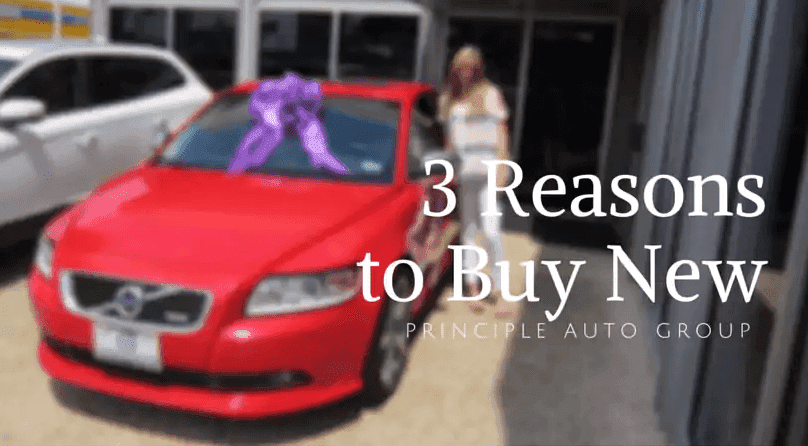 That can be a complicated and confusing decision to make. There's positives to purchasing new or used, so it's important to decide what fits your needs and situation best.
Our team here at Principle Auto Group wants to share three major reasons why buying a new car could be the best choice. We encourage you to weigh these advantages and apply them to your individual situation. If you have questions, we'd be happy to connect you with a qualified client representative from one of our dealerships in San Antonio, TX, or Memphis, TN.
Here's Principle Auto Group's top 3 reasons to buy a new car:
Your new car will have the latest technology. Technology is getting more and more advanced every model year. Technology features do more than keep drivers and passengers entertained, they improve connection and can even save lives in the event of an accident.
New cars will last longer. If you buy a brand new car, it's not going to have any miles on it, which means it's built for the long haul. Plus, it gives you the opportunity to take tender loving care of it from the beginning.
You'll find great deals on new cars. Our dealerships always have awesome offers to save you money. Plus many new cars qualify for special incentives. Special offers are always rotating, so see what deals our dealerships are currently offering.
We hope this was helpful. Please stop on by and let us know if there's anything we can do for you! If you have any questions, we'd love to hear them. Contact us online today.
Are you on the market for a new or used car for sale? Our auto group provides high quality Toyota, MINI, BMW, Scion and Volvo vehicles and service to customers in San Antonio, Memphis and their surrounding areas. We invite you to come by one of our dealerships and speak with our knowledgeable and friendly sales associates or browse our inventory online.