5 Reasons Why You Should Thank Tennessee
Principle Auto Group group proudly serves the San Antonio, TX and Memphis, TN areas with new and used vehicles. BMW of San Antonio, MINI of San Antonio, Principle Scion, Principle Toyota and Volvo of San Antonio sell quality cars, trucks and SUVs in their communities.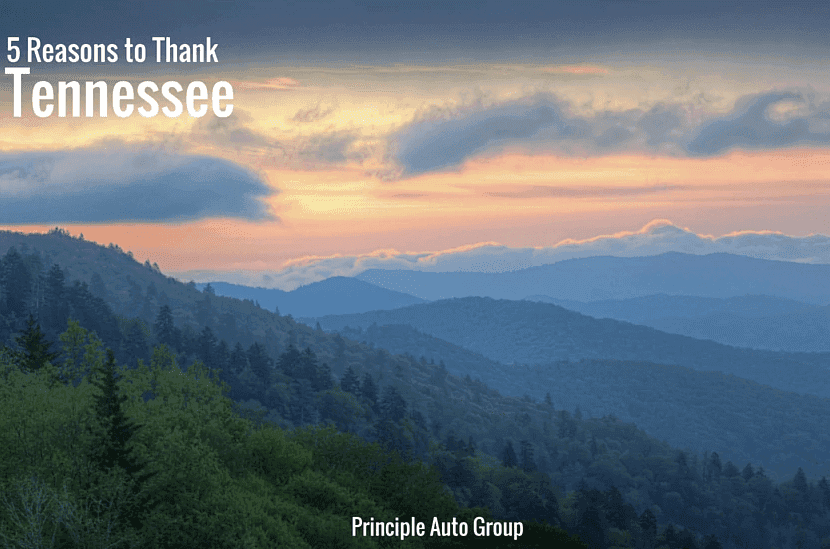 Tennessee has a rich history of American culture. It's given our country music legends, popular foods, gorgeous scenery, historical landmarks, and so much more.
The team here at Principle Auto Group loves serving the state of Tennessee, so we'd like to list 5 of some of our favorite things that have come out of this great state. You might be surprised by a couple of them.
Mountain Dew. This tasty beverage got its start in Knoxville, Tennessee. The funny thing is that it wasn't even supposed to be a soda. Mountain Dew was originally created to be a whiskey mixer.

Taylor Swift. Yep. The current biggest music star in America got her start in Nashville.

Candy bars. Do you like Kit-Kats, Twix bars, and Snickers? Thank Nashville, Tennessee for that one, the city where it all began.

Mini golf. One of the best first date ideas ever started in Chattanooga in 1927. It was used as a tourist trap.

Dolly Parton. The game-changing entertainer was born and raised right here in this great state.

Good Ol' Rocky Top never lets us down, for so many reasons.
Contact us for more information. We have dealerships in Memphis and San Antonio. Give us a call if you have any questions or interest in our vehicles.
Are you on the market for a new or used car for sale? Our auto group provides high quality Toyota, MINI BMW, Scion and Volvo vehicles and service to customers in San Antonio, Memphis and their surrounding areas. We invite you to come by one of our dealerships and speak with our knowledgeable and friendly sales associates or browse our inventory online.