5 Best Bars to Watch a Memphis Grizzlies Game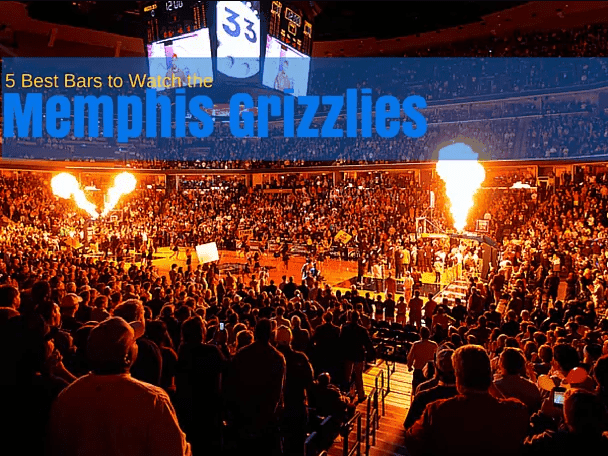 Unfortunately, none of us can make it to every single Memphis Grizzlies game. Not even season ticket holders are able to do that, since there are away games. So where's the best place to go when you can't hit up the FedEx Forum?
Sports bars.
Here shortly, the basketball season will be underway, and the team here at Principle Auto could not be more fun. One of our favorite things to do during basketball season is find a local sports bar, get some good food and cheer on the Memphis Grizzlies, a team that's very much in the NBA championship conversation for the upcoming 2015-2016 season.
At a sports bar, chances are you're going to get an arena-like energy that you can't quite get anywhere else, with the exception of an actual arena. It's the next best thing to watching it in person, so here are our five favorite Memphis sports bar spots.
Alex's Tavern – They have tons of TVs, including a huge projection screen, so you won't miss a second of the action. They've got some awesome food, too. They are a cash-only establishment, so hit up the ATM beforehand.
Max's Sports Bar – This is our favorite place to go in terms of finding a FedEx Forum-like feel. Max's gets packed, rowdy and just downright FUN.
Madison Rooftop Hotel – If the weather is great and you're looking for some fresh air when you're watching the Grizzlies, the top floor of the Madison Hotel will fill that craving. You won't regret coming here.
Sweet Grass Next Door – For easy TV access, head here. They have plenty. This is a Principle Auto Group personal favorite.
Bayou Bar and Grill – At the Bayou you'll get a little bit of everything: nice basketball atmosphere, delicious cajun grub and plenty of TVs.
We hope this little list will be of use to you when the season comes. Now who's ready to cheer on Marc Gasol and the Grizzlies? We sure are.
Contact us for more information on our dealerships in San Antonio and Memphis.
Click here to see locations to our stores.
Are you on the market for a new or used car for sale? We are an auto group that provides quality Toyota, MINI BMW, Scion and Volvo vehicles to customers not just in San Antonio and Memphis, but throughout Tennessee and Texas. Please feel free to give us a call or visit one of our five locations.