10 Awesome Facts About Tennessee
Principle Auto Group group proudly serves the San Antonio, TX and Memphis, TN areas with new and used vehicles. BMW of San Antonio, MINI of San Antonio, Principle Scion, Principle Toyota and Volvo of San Antonio sell quality cars, trucks and SUVs in their communities.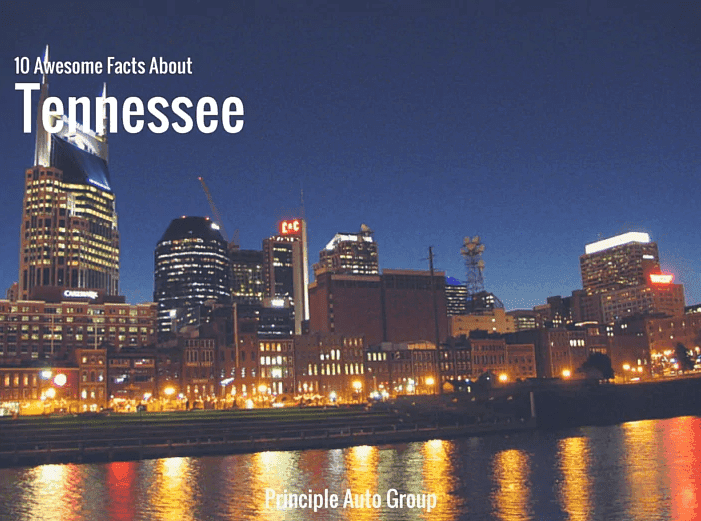 Tennessee isn't all about Nashville and Elvis, you know.
This great state has its secrets and little-known facts, so we thought we'd dig some up for our Tennessee readers. We think you'll get quite the kick out of them.
Reelfoot Lake- One of Tennessee's more well-known bodies of water was actually created by a series of earthquakes. You might know them as New Madrid quakes.
Iroquois- The famous racehorse was bred at Belle Meade Plantation right here in Tennessee.
Horses (again)- Shelby County has more of these majestic beasts per capita than any other place in the United States.
Water- The state has approximately 926 square miles of it. In case you didn't know, that's quite a bit.
Country music- No, it wasn't born in Nashville. The famous genre got its start in the tiny town of Bristol.
Bristol- Speaking of Bristol, this town is home to the biggest guitar in the world.
Nashville- Yeah, you knew we'd get to this city at some point. The most popular city in the state was founded on Christmas Eve in 1779.
Kingston- This was the capital of Tennessee — for one day, on September 21st, 1807. Weird.
Murfreesboro- This city is geographically RIGHT in the middle of Tennessee.
The Tennessee Aquarium- It's the largest facility for holding freshwater animals. It holds 7,000 total, and 300 different species.
Are there any more you'd like to add to the list?
Contact us for more information. We have dealerships in Memphis and San Antonio. Give us a call if you have any questions or interest in our vehicles.
Are you on the market for a new or used car for sale? Our auto group provides high quality Toyota, MINI BMW, Scion and Volvo vehicles and service to customers in San Antonio, Memphis and their surrounding areas. We invite you to come by one of our dealerships and speak with our knowledgeable and friendly sales associates or browse our inventory online.